Shining a light on Health issues that matter
Shining a light on Health issues
that matter
"He who has health has hope
and he who has hope has everything."
A Health issue that matterS
Devices and social media are designed
to be addictive
If adults with fully developed brains and attention span struggle to resist the constant temptation to scroll and click, kids have no chance of escaping the digital temptation and consequent addiction.
Most parents struggle with knowing how much device time is too much, and while there's no perfect answer, we've put together guidelines you can follow to take steps in the right direction.
•
1
Grounded and Soaring
•
2
Child Mind Institute
•
3
Clinical Psychological Science
•
10 Tips for Digital
Wellbeing
ask
•

assess

•

report

•

support
Annual surveys power
our ability to help
Each year, Dakota Medical Foundation asks parents and professionals to complete a survey to assess the mental, physical, emotional, and social health of children and adults in the region.
This survey is completed by parents, caregivers, psychiatrists, licensed social workers,  school principals, and others. Their input shines a light on health issues that matter and powers our ability to plan and report back to our health partners for collaboration. Alongside them, we support the health of many through the tools and resources we develop together.
DIGITAL ADDICTION RESOURCES
Robbie's Hope is an organization with a straightforward mission: cut the teen suicide rate in half by 2028. It is DMF's honor to partner with such an impactful organization, as we all aim to become a voice for those suffering in silence. Written by kids for parents, the Robbie's Hope handbook is filled with useful tips and resources that will help you start a conversation about mental health with the kids in your life today. A heartfelt thank you goes out to Robbie's Hope for all they're doing for teens and families nationwide.  
Download a copy of Robbie's Hope Adult Handbook by clicking on the image below.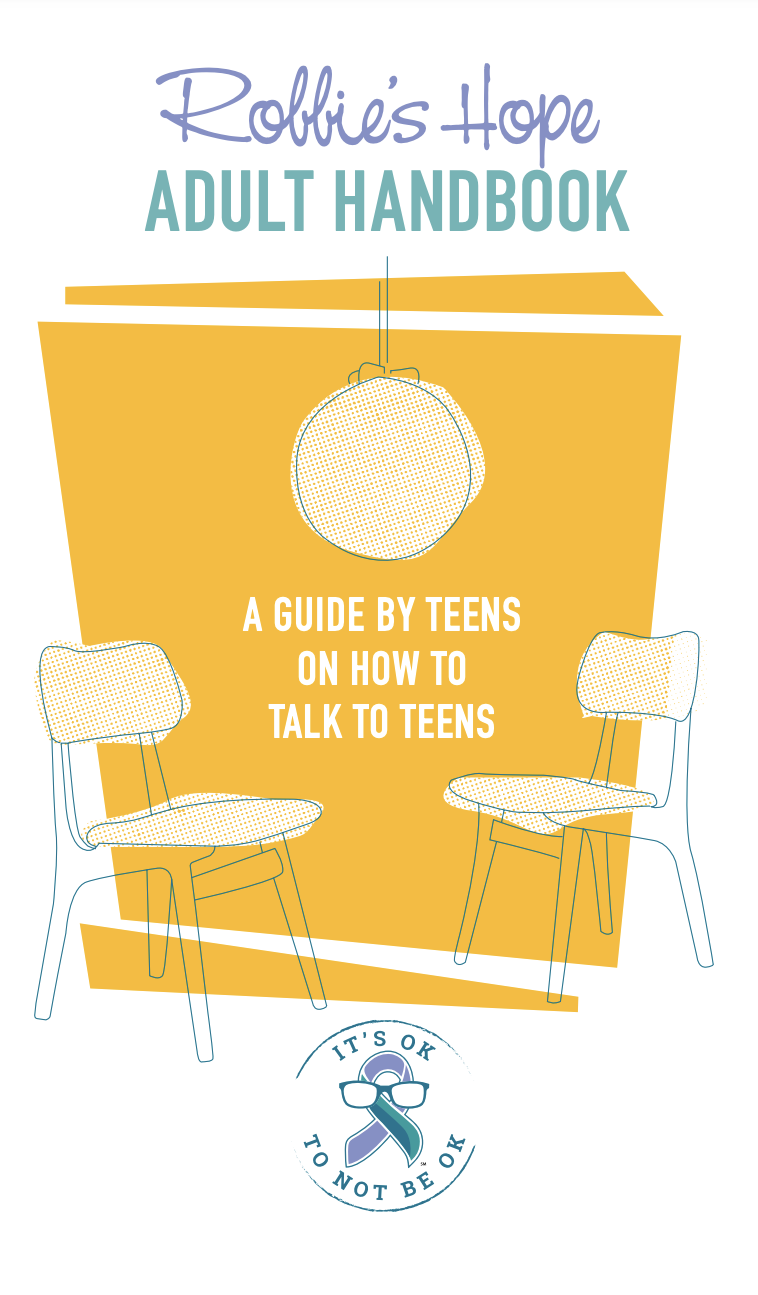 If you or someone you know is has suicidal thoughts or is in urgent need of mental health care, call 9-1-1 or 9-8-8 immediately.
For local organizations near you, please refer to the list of contacts below:
National Suicide Hotline: 800-273-8255
FirstLink: 2-1-1
The Village Family Service Center: 701-451-4900
Valley Christian Counseling Center: 701-232-6224
Justin's Break the Silence: 701-271-0263
American Foundation for Suicide Prevention: 701-371-1194