Dakota Medical Foundation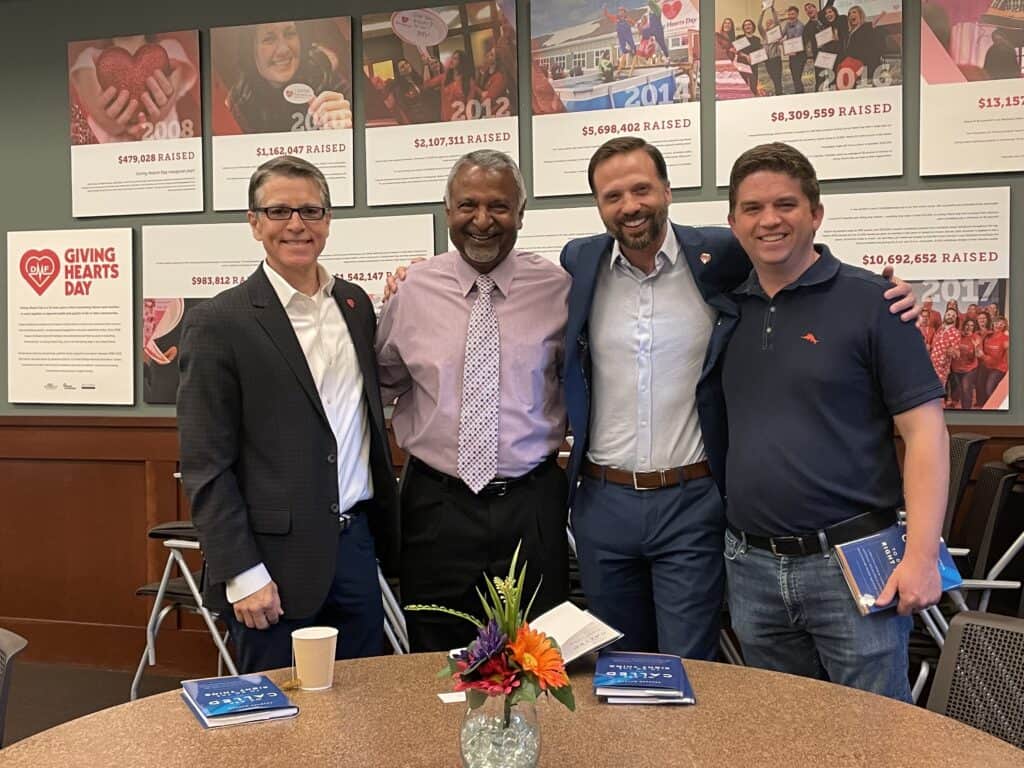 We Are Called to Do the Right Thing
With more than 30 years of higher education experience, Prakash Mathew is a retired North Dakota State University Administrator, speaker, consultant, and author of his first book, "We Are Called to Do the Right Thing."
As a leader that guides people to gain a clear understanding of their core values with the help of the 80/20 principle, Prakash made a visit to Dakota Medical Foundation (DMF) for a book signing and presentation. During this presentation, Prakash explained the key inspiration behind the book started with the Bible verse Micah 6:8, which states, "What does the Lord require of you but to do justly and to love with kindness and mercy, and walk humbly with your God?"
Among his key ways to live a life doing the right thing, Prakash covered four things that you can implement into your life right now. Here we go!
1. Lead with values
Clear, identifiable values help people gain a clear understanding of who they are as a person. As values are based on beliefs and actions, people can make confident decisions that pair with the life they want to lead. In other words, values are a guiding principle.
2. Live by the 80/20 principle
Understanding the 80/20 principle can help you lead a balanced lifestyle. For example, when applying for a new job, consider if the position matches 80% of your skills and core values, while 20% may cause for adapting to new skills.
3. Create a mission statement
When creating a mission statement for your life, Prakash explains this is an essential part of leading life to do the right thing. This mission statement reflects who you are as a person and the life you want to lead, which can help you better navigate decisions.
4. Learn to adapt to change
When change presents itself, think of it as an opportunity to grow. Don't shy away from it, and consider following the "Ladder Principle." This principle helps you consider how the change will first affect your knowledge, second your skill sets, third your attitude, and fourth your values. It's important to note that each step you take becomes a little more in-depth and challenging.