Dakota Medical Foundation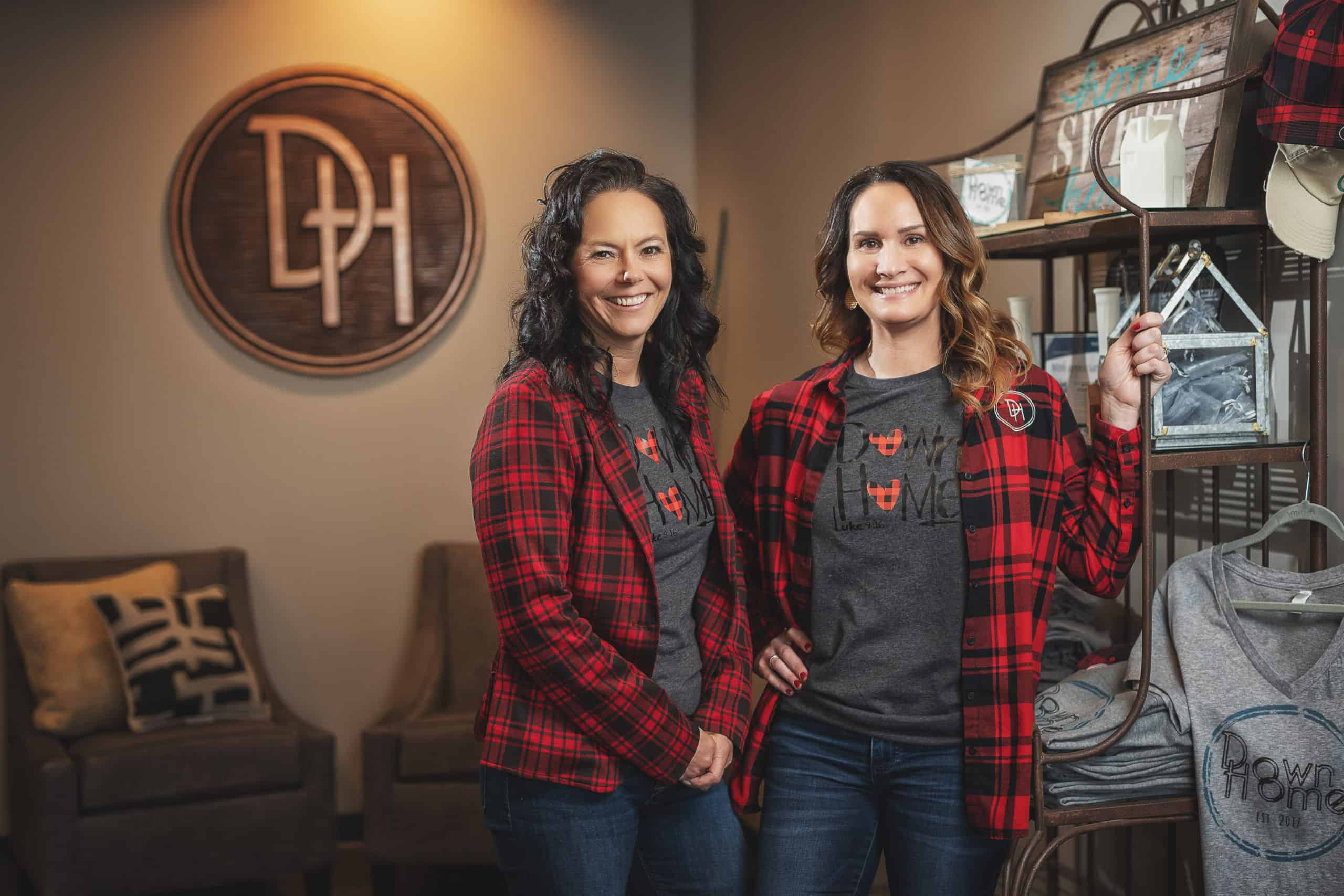 Empowering Lives One Home at a Time
Helping families and individuals transition from homelessness into housing, learn how Down Home raised $65k for their first Giving Hearts Day in 2020.
What first began as a relaxing lakeside vacation with an inspirational book in-hand, quickly transpired into a desire to change the lives of many families transitioning from homelessness into housing across the Fargo-Moorhead area.
Down Home Co-Founder and Director Jenessa Fillipi knew God was calling her to live out a mission to empower lives one home at a time. "I really felt a stirring," Fillipi says. "I can't describe it any other way…I remember looking to my husband saying, 'The Lord is calling us to something.'"
Throughout her school counseling career, Fillipi recognized the effect poverty had on low-income students and the hardships they faced. Many students and their families did not have the basic necessities, and, oftentimes, struggled with homelessness. Recognizing this need, Jenessa and her husband knew they wanted to help. As they began to dig a little deeper, they thought of a simple, yet fulfilling question to ask their children: "What makes our house a home?"
"That was the question and the catalyst for Down Home," Fillipi says. "Our children named our couch that we can snuggle at, our table that we get to eat at, our beds that we get to sleep on…and different things that we had just taken for granted." This conversation was the beginning of many lives changed.
Lifted Up by the Community   
Since 2017, Down Home has provided furnishings and décor for 53 homes helping nearly 200 families and individuals transition into permanent housing. With a mission to expand its impact, Down Home participated in Giving Hearts Day 2020 for the first time as Marketing and Development Director Chris Welsand became a leading member of their fundraising campaign.
"We were really excited to see all of the gifts that were scheduled… We knew going into Giving Hearts Day that we had reached our match goal of $20,000, which was a great way to start the campaign," Welsand says. In addition to reaching their goal, Down Home received a $10,000 match and $20,000 boost grant from Gate City Bank; equaling a total amount raised of more than $65,000.
"It was amazing along the way to see the support and to have different people who reached out to us that we're raising funds on our behalf and had asked us to come and be a part of their events." Welsand continues, "It was an energetic moment for Down Home. We were lifted up in the community by so many people, and it helped us tell our story to many."
As a new charity in Fargo-Moorhead, Welsand encourages new charities to get involved and to take full advantage of the resources provided by Dakota Medical Foundation (DMF) and the High Impact Institute. "The training that DMF provides is so inspirational… I would encourage charities to follow the plan that DMF gives at training because that is really what we did," Welsand says. "We created an action team, basic social media, told our story through a variety of methods, and it worked."
What's Next for Down Home?
With their first Giving Hearts Day behind them, Down Home is preparing for many transitions ahead to help more and more families and individuals emerge from homelessness. "We are nearly 100% volunteer-run…," Fillipi says. "There's definitely a need for growth in our staffing, and that's what these funds will help us get to."
As they continue to work on expanding their team, Down Home is also transforming their warehouse space to accept and house more monetary donations such as furnishings and décor. "We'll be able to bring in bigger storage… which ultimately will create more efficiency and the ability to serve more families," Fillipi says. "By the time Giving Hearts Day 2021 comes around, we'll be in a new position to really impact and empower more lives in our community."
Fillipi accredits the organization's success to the committed Down Home "junkies," a term they use for those who support their organization and how easy it is to get "addicted" to helping those in need. She continues, "There are a lot of Down Home "junkies" behind the scenes, and it's humbling to have their support and the support of the community."
Show Your Support Today
If you're interested in learning more about Down Home, how to get involved, or would like to make a donation to their cause, please click the button below to visit their Giving Hearts Day profile.