Dakota Medical Foundation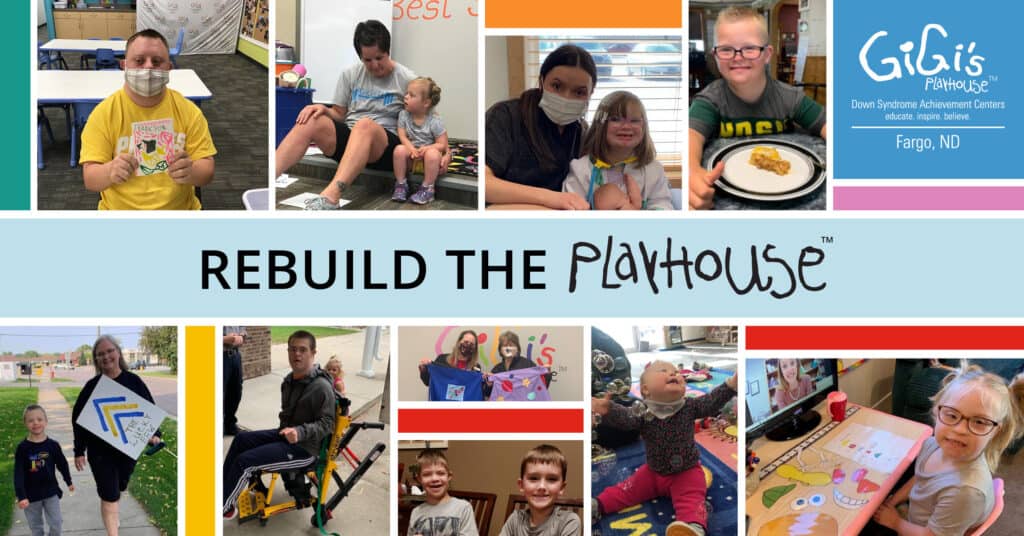 Together, We Can Rebuild GiGi's Playhouse!
Your support will help GiGi's rebuild, and most importantly, get back to serving families and individuals who rely on their incredible services.
As the first Down syndrome Achievement Center in North Dakota, GiGi's Playhouse Fargo has provided free educational and therapeutic programs to individuals with Down syndrome from birth to adulthood since 2015. Not only has this nonprofit changed the way the world views Down syndrome, but they've also become a vital resource to our region's quality of life.
On May 11, 2021, GiGi's Playhouse tragically caught fire. As everyone was able to get out safely, the incredible Playhouse is a complete loss. As this nonprofit is a vital part of our region, we're calling all Giving Hearts to unite to help GiGi's rebuild the playhouse that has transformed so many lives.
To continue to provide their must-needed services, GiGi's needs our help now more than ever. Take a look at this video message from GiGi's Playhouse Executive Director, Heather Lorenzen, to learn more about their mission and how you can help rebuild the playhouse.
How You Can Help
Any way you can help GiGi's Playhouse will make an immediate impact. Here are three ways you can help:
Donate online or drop off a check donation to Dakota Medical Foundation or any VISIONBank location.
Follow GiGi's Playhouse on Facebook

and share their posts with #RebuildthePlayhouse.

Invite friends, families, and/or coworkers to share the message on social media

.