Dakota Medical Foundation
National Volunteerism Month Highlights – Week Three
During the month of April, join us in celebrating the nonprofits doing good in our community and the businesses and individuals serving them through volunteerism!
Charity Highlight – Global Friends Coalition
The mission of Global Friends Coalition is to foster new American integration through work with new Americans and the Greater Grand Forks Community. They provide new Americans with the tools they need to fully integrate into the community. This includes various youth activities and an English class centered around current events. 
Most recently, Global Friends Coalition began conducting immigration legal services as well as the resettlement of refugees. 
Global Friends Coalition relies on volunteers to mentor, tutor, and advocate for new Americans. Click here to learn how you can help!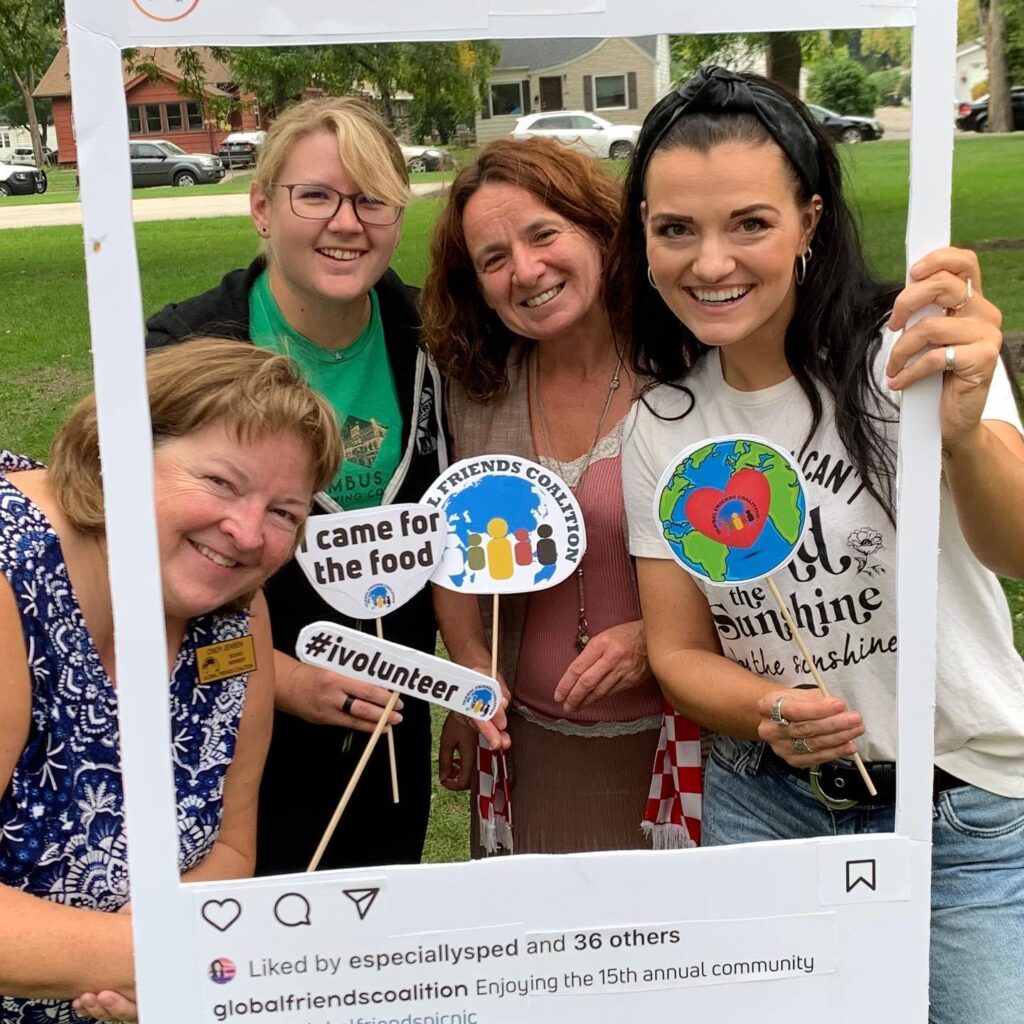 Business Highlight – Dale Carnegie of North Dakota & NW Minnesota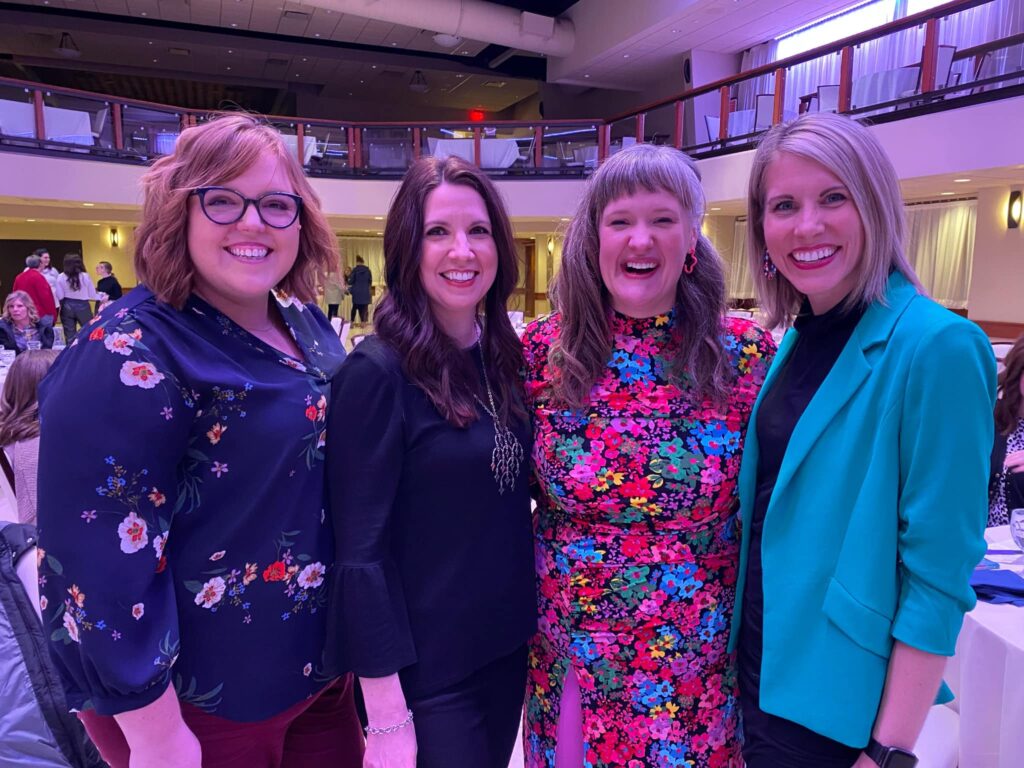 Cale Carnegie said, "People support a world they helped create." At Dale Carnegie Training, they believe that goes beyond their office spaces and throughout their communities. 
Dale Carnegie Training supports their employees in giving back in any way that is meaningful to them. This can be done through paid volunteer hours or on team volunteer outings. Some of the organizations they have offered their time to include United Way, Hope Blooms, Ronald McDonald House, BIO Girls, The Village Family Service Center, CCRI, Rape and Abuse Crisis Center, and Memory Cafe. 
"Giving back is at the core of who we are both as individuals and as a team. By investing our time, hearts, and talents, we can transform lives and change the world one connection at a time. We are incredibly proud to work with change-makers committed to serving our communities!" – Melissa Marshall, Owner
Community Leader Highlight – Jennifer Thompson
Jennifer Thompson is passionate about serving her community and giving her time and skills to organizations that have a significant impact on people in need. 
Since she was a teenager, Jennifer has been giving back to her community. From volunteering at church to coaching youth sports, she has always had a strong sense of volunteerism. She is the current President of Fargo Youth Hockey and serves on the board of directors at several local nonprofit organizations. She is also a member of the North Dakota Parole Board and North Dakota Pardon Advisory Committee. 
"Public service and giving back to the community have always been important to me. It's a privilege to have the ability to support others. I enjoy investing my time and skills to help improve the quality of life for people, especially the most vulnerable."