Dakota Medical Foundation
National Volunteerism Month Highlights – Week Four
During the month of April, join us in celebrating the nonprofits doing good in our community and the businesses and individuals serving them through volunteerism!
Charity Highlight – Minot Area Men's Winter Refuge
Since its inception in the winter of 2013-14, the Minot Area Men's Winter Refuge has provided shelter, food, clothing, basic nursing care and transportation assistance for more than 1,300 men experiencing homelessness. In addition to the basic needs of the shelter, they assist residents in seeking and obtaining employment and their own personal housing. 
The Men's Winter Refuge also offers homeless prevention services which enable them to serve an additional 1,000 to 1,500 individuals in need each year. These services include emergency hotel stays, emergency travel assistance, free men's clothing, and free weekly rides to a local food pantry. 
Minot Area Men's Winter Refuge welcomes volunteers to prepare meals, drive residents to the food pantry, and help with various events. Click here to learn how you can help!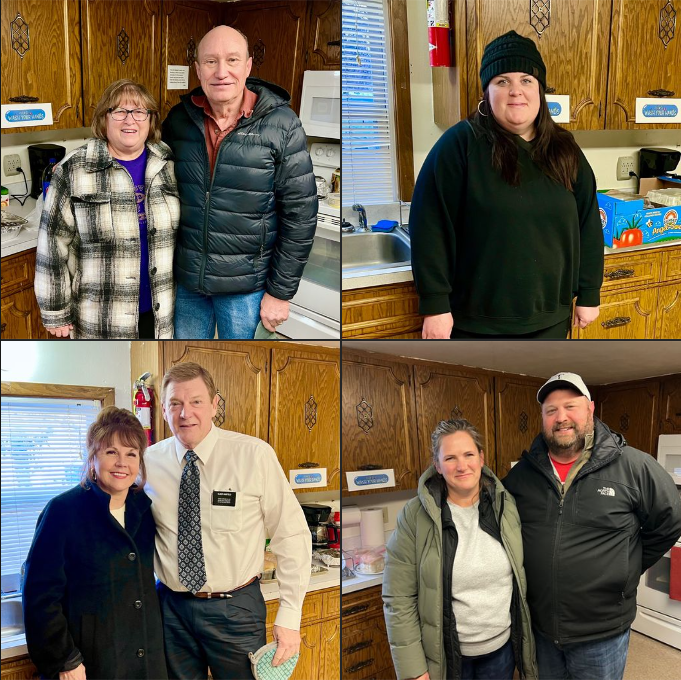 Business Highlight – Blue Cross Blue Shield of ND/Caring Foundation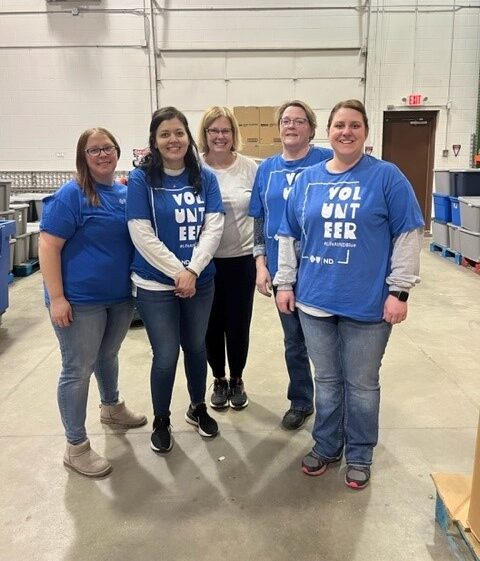 Blue Cross Blue Shield of North Dakota is proud to volunteer and financially support thousands of hours of employee volunteer efforts each year. Their mission is to improve the health and well-being of those they serve, which aligns well with what so many nonprofits across the region are trying to accomplish. Their team enjoys volunteering with organizations like Hope Blooms, Great Plains Food Bank, and Ronald McDonald House Charities of the Red River Valley.
There are so many elements to well-being, and it's not just a reflection of your latest lab results or the number you see on the scale. It's also about being connected through positive relationships with others, being emotionally happy, being aware of your environment and community needs, engaging in activities that reduce stress and so much more! 
Blue Cross Blue Shield of North Dakota is passionate about deepening their philanthropic roots and further connecting North Dakota communities in meaningful ways. 
Community Leader Highlight – Amanda Torok
Amanda Torok believes one of our greatest gifts is time, and what better way to use the time we have than to positively impact others in our community? She enjoys volunteering with her coworkers at various organizations each year in addition to planning Leadership Volunteer Days at Gate City Bank as the Senior Vice President of Culture. She is also an avid supporter of organizations within our community such as Giving Hearts Day, Emergency Food Pantry, and YWCA Cass Clay.
Amanda currently serves as the President of the Board of Directors for Red River Dance and has been teaching classes at Red River Dance for over 16 years. She dedicates her time and talents to teaching youth and mentoring future generations. Amanda also volunteers her time speaking to local organizations about philanthropic giving, social media, company engagement, culture, and more!
"There are so many positive outcomes that stem from volunteering, both physically and mentally. It's our duty to support and invest in our community. It's easy to volunteer, we just have to take action and start small, and you'll start to feel the impact you are making."